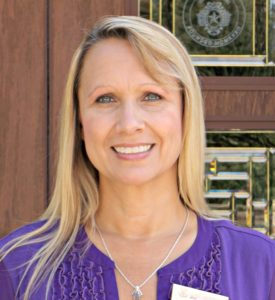 Your Certified Life Coach
Rhonda Richter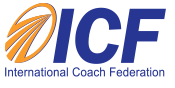 Professional Coaching promotes personal growth, enhances performance and facilitates positive change for the client.  This is done through the implementation of coaching processes that were developed from a foundation in behavior theories.  When the coaching practitioner and client are a good fit, there is significant potential to alter the client's thinking patterns and behaviors in a way that brings about their desired change.
My Story
Passion, Drive and Technique!
I am a caring and service oriented individual!  I enjoy motivating people and helping them to find happiness within their lives. I try to treat all people fairly and with utmost professionalism and respect. I love to see the successes of my clients!  I am frequently inspired by each them!
I am an ICF* certified coach.  I earned a Master of Arts in Organizational Leadership with a coaching concentration and I love it!  I enjoy working with individuals to develop a relationship that will assist them in reaching new levels of success, whether it be in their career or personal life.  This allows me to employ Motivational and Positive Psychology, areas I really enjoy and an emphasis on wellness that addresses the needs of the whole person!
My diverse background has provided me with many experiences to build a strong foundation that includes professionalism and diplomacy at my core.  I have sharpened my ability to work challenging situations and to build strong business relationships by learning from the individuals I have been given the opportunity to become acquainted with.  The best experience is often what you learn from the relationships you build with others.
I look forward to many opportunities to benefit others with my customer service skills, academic background and ability to coach individuals in the direction of their success!  My enthusiasm and compassion is a driving force that leads me to be of service to others!
Do you really mean business?
Invest your own success!
Fortress Builder
(12) half hour sessions or (6) full hours of personal coaching to be used between a 3 month and 12 month period.  It also includes (2) 10 minute booster session by phone, per month, as needed.  $697
Gain clarity and momentum to create changes in life.
Resolution Pathway
(4) half hour sessions or (2) full hours of personal coaching to be used between a 1 month and 4 month period.  It also includes (2) 10 minute booster session by phone, per month, as needed.  $287
Discover a path to meet your personal goal.
Single Sessions
It is most beneficial when I get to know my clients and to build a rapport.  If the client prefers the investment of a (1) hour session, I am happy to help as much as I can!  We can shoot for a power session. $187
Let's explore and customize a program for you.
MBTI
The Myers-Briggs Type Indicator instrument can assist in team building, professional development and improved interpersonal skills.  Please call to construct a package to meet your needs!

"The missing step in leadership training is one-on-one coaching."  This can solidify and personalize what leaders have learned before using it with their people
(Ken Blanchard, Co-Author, The One Minute Manager)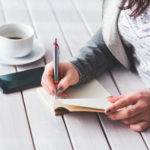 "You have opened my eyes and made me realize that I can do it"
I would certainly recommend BenVia to my friends and colleagues, hands down. Rhonda is able to narrow down your objectives and lend the utmost in positive approach in reaching them.  Her education and background give her clients a great benefit.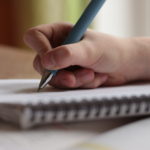 "Thank you, Rhonda!  You really help me more than you know!"

Nothing is impossible, the word itself says 'I'm possible'!
Audrey Hepburn

Ready to Unlock Your Potential?
Below is some information you might find helpful when choosing your Certified Life Coach.
Check out this brochure from ICF…unlockyourpotential

Schedule an Appointment 
Get in touch with us! We look forward to hearing from you!
Wellness for Eternity!
Is there one personal commodity that is of the most, if not THE MOST, valuable of all?  I would say that there is and that commodity is sleep.  Unfortunately, sleep is one of the most
Have you met all the "to dos" on your list of things to do?  How many of us really do!  Is being kind to yourself one of the items on your to do list?
Many of us come from different religious, cultural and social backgrounds and have an abundance to share with each other when we are not inhibited to do so.  It, sometimes, seems to be socially